February 24th and 25th 2022
We are proud to announce that Hanna Instruments was the gold sponsor at XIV. meeting of young chemical engineers. Besides the organisation board and emminent scientiest we greeted all the applicants and lecturers at the opening ceremony.
This year's conference was organized with the support of the European Chemical Society (EuChemS). EuChemS, the European Chemical Society, is an umbrella organisation representing national Chemical Societies and other chemistry-related organisations in Europe. EuChemS aims to nurture a platform for scientific discussion and to provide a single, unbiased European voice on key policy issues in chemistry and related fields.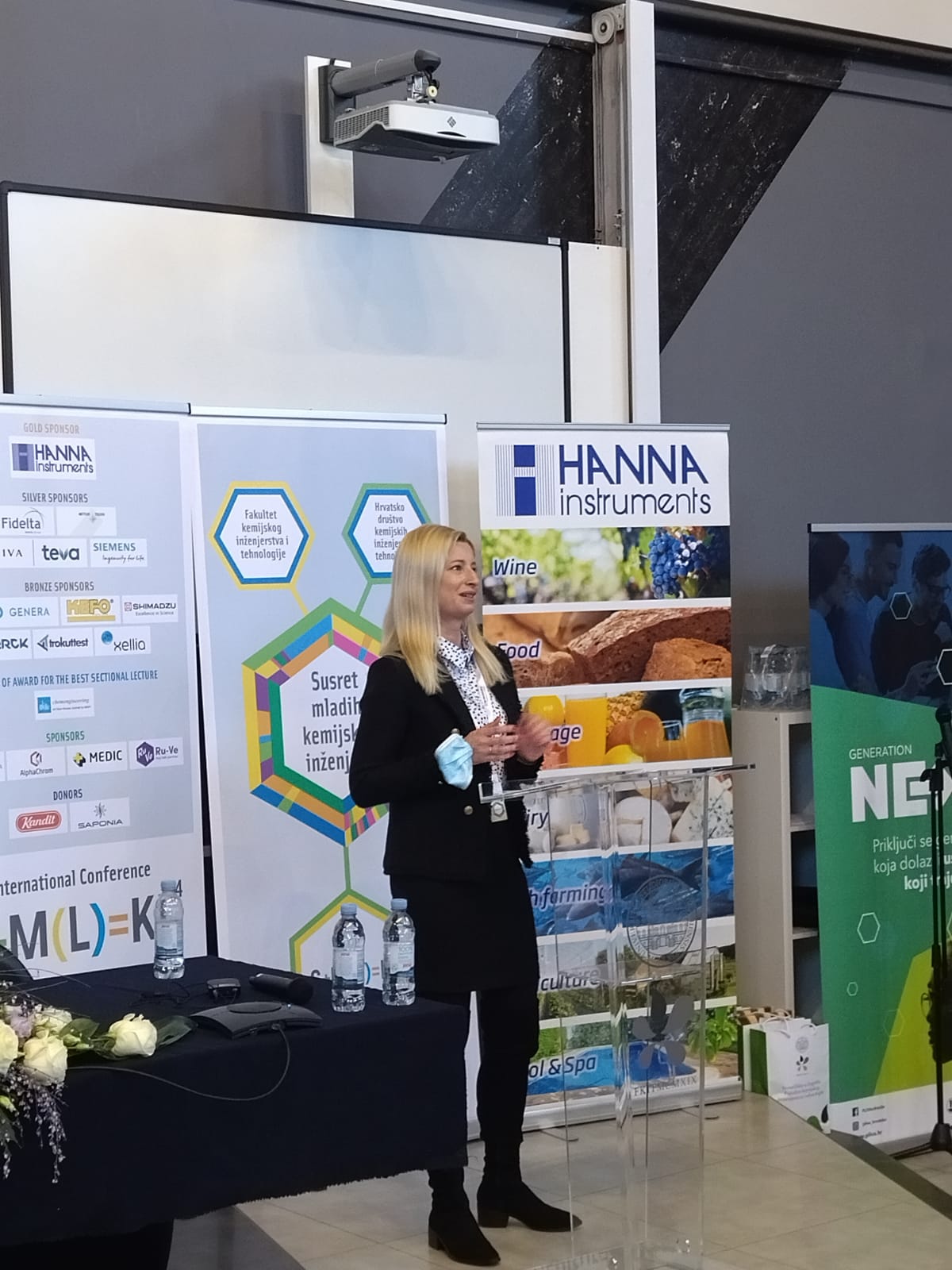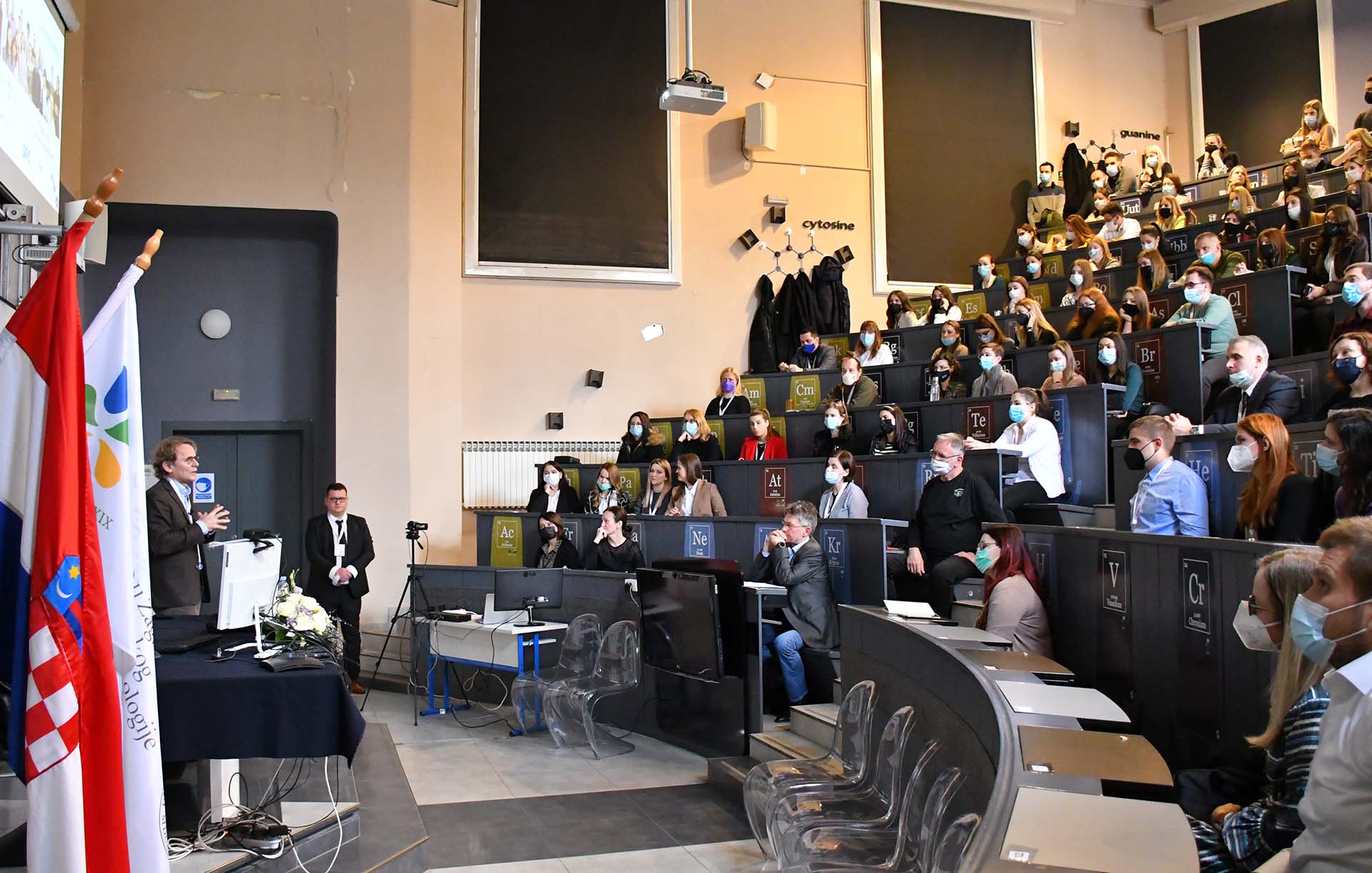 The meeting was held on Faculty of Chemical Engineering and Technology, University of Zagreb. Faculty of Chemical Engineering and Technology has long history of teaching young scientist and even Nobel winner Vladimir Prelog contributed to their education.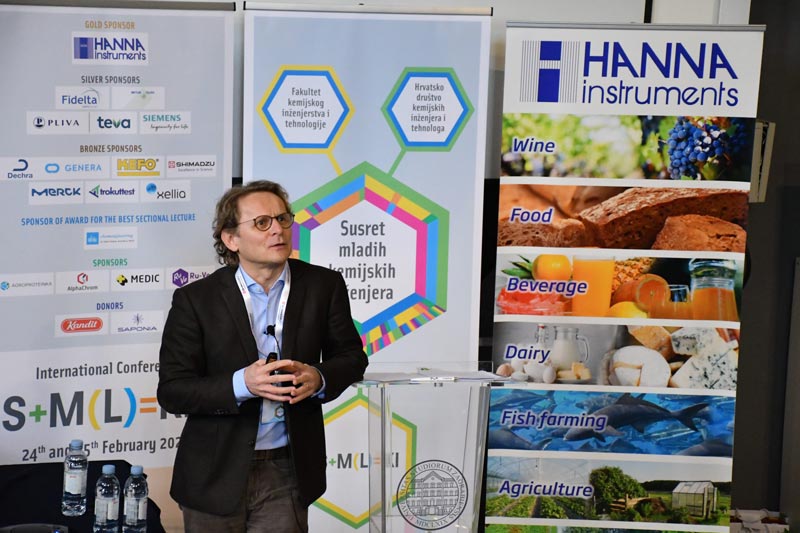 Their aim is during two days to gather eminent experts from the academic community and industry, chemical engineers, technologist and all who are interested in chemical engineering and all other related industries in any aspect. This year we had oportunity to listen the lecture of Ivan Đikić, molecular biologist who is the Director of the Institute of Biochemistry II at Goethe University Frankfurt. He gave us the input of implementation of Proxidrugs for treating many diseases.
Hanna Instruments had exhibition space in which we showed our the best and most used instruments for industry. We showed the participants how Hanna's instruments are easy and simple to use, tailored to each user.
Beside exhibition space Hanna had opportunity to have sponsor advertisement presentation in which we explained history and portofilo of our company. We proudly inform the participants that over forty years, Hanna has prided itself in being a world leader in innovation of analytical instrumentation. They have learned that we are not only an instrumentation designer but also a vertically integrated manufacturer. Furthermore we had one part of the lecture about photometric electrodes where students could learn more about implementation of this electrodes in pharma industry, petrochemical industry and many more. 
HANNA Instruments learned a lot of new information about industry, chemical engineering and pharmacy . We have met some of the most eminent experts in this fields and we had oportunity to exchange important information with them. We are looking forward to further colaboration with eminent experts and exchanging new knowledges.
Author: 
Nives Vinceković Budor, mag.ing.chem.ing.
Tajana Mokrović, mag.nutr.